I received a question from a reader recently about how I take pictures for my blog and if there was any way she could improve her photography skills. Good thing is that it's entirely possible and this post will outline how I went from amateur to semi-decent photographer 🙂
I first saw a big improvement after I purchased the right camera for my needs and mastering off-camera editing by using Lightroom.
As far as the camera is concerned, I suggest getting an entry-level DSLR camera over a simple point and shoot. The difference between the two is simple: the lens on a DSLR camera can be taken off and exchanged for another lens depending on what you're taking a picture of. In the beginning, I was in between getting a Canon Rebel T6s or the Nikon D5300 (Nikon and Canon both dominate the camera industry in terms of quality and versatility.) Either camera will be more than enough to suit the needs of a beginner photographer but in the end, I went with Nikon because I felt like the white balance worked better and the images looked sharper and more detailed.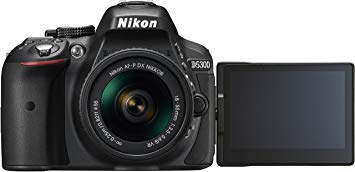 Nikon D5300
The Nikon D5300 is a cute, compact, and highly functioning camera that will meet all of your needs – and then some. It really packs a punch for an entry-level camera. Amazon has a special going on right now where you can by the "kit" (both the body and an entry-level lens) for $450. See the special by clicking on this link
Have you heard about Rakuten? It's a website where you get cashback for purchases that you make online. You can earn 5% cashback when purchasing from Amazon. It's COMPLETELY FREE to sign up, & has zero monthly or subscription fees. You also get $10 dollars for signing up. Click here to learn more if you're interested (it's basically free money!)
So If you purchase the camera from Amazon using a service like Rakuten, you will earn $32.5 back on your purchase and apply it to when you want to buy anything from Walmart, Nike, Macy's, Sephora, and a bunch of other name brands that work with Rakuten.
What you should be looking for when you purchase your first camera:
Know your image sensors. The image sensor is what captures the light from the object you're shooting. The Nikon D5300 has a 24.2-megapixel sensor which means it can take high-quality pictures that can be viewed on a large tv screen or blown up for a presentation without losing any detail.
Lenses, lenses, lenses. You want to make sure your camera body can work with different lenses without any problems.
Easy to use manual controls. There will be a time when you will need more control over the settings (if you're taking low-light or macro shots for example).
The viewfinder & display. The display on the 5300 can be swiveled around so that you can take more interesting pictures. You will only be limited by your own creativity.
Price. You should look for something affordable because if you're anything like me, you don't have a bazillion dollars lying around.
Below is an unedited photo of my friend Anna in Hawaii right after our Stairway to Heaven Hike. I simply turned the camera on and took this picture a split second after. As you can see, the picture came out really crisp and detailed and it took less than a second for the camera to focus. I cropped a section of the photograph to show how sensitive the sensor is.
You just can't get that on a point and shoot.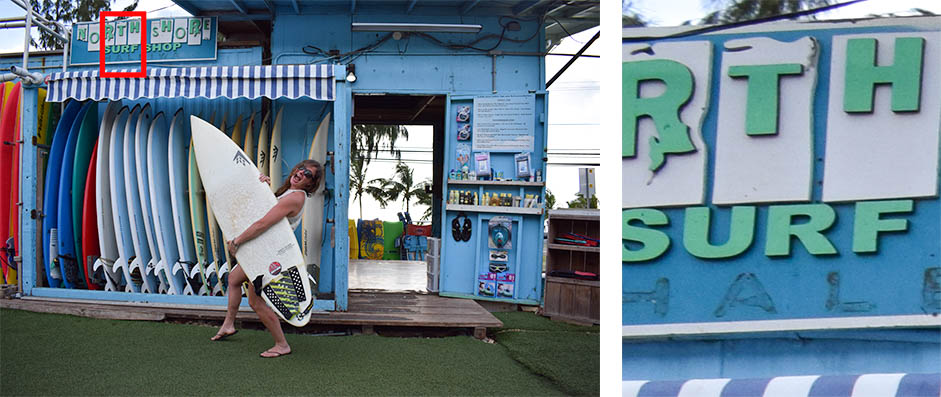 Learning More About Your Camera
Now that you know a little more about what kind of camera you should be looking for, I suggest learning about how to use the camera more efficiently. This means how to shoot in various modes, and then, how to compose the perfect photograph.
There are many photographers on YouTube that will explain all the settings of the D5300 (I recommend watching any one of these videos: here, here, and here.) If you already have a camera and would like to get a little more familiar with it, a simple google search of your camera's name followed by "tutorial" or "how to" will probably show a ton of results.
Once you've learned all of the camera settings, you are now ready to go out in the world and take pictures!
How To Take Beautiful Photographs
Finally (and most likely the hardest part of it all) is learning what makes a beautiful photograph and how you can achieve beautiful results every single time you hit the shutter release button.
I recommend watching videos and tutorials. YouTube again, has a variety of photographers that explain basic photograph composition and technique. However, many of these videos are shallow in terms of what they teach. They fail to go in-depth because photographers make their money by sending YouTube traffic to higher ticket courses on personal websites that will end up costing you hundreds of dollars. Don't waste your time or money by doing this.
I learned everything I need to know and then some, by signing up to Skillshare. Skillshare is an online learning community with over 30,000 classes on any topic you wish to learn about. I used Skillshare to master watercolor painting, photography, and I even set up this very blog with what I learned on the site.
Readers of my blog will get there first two months for free just by clicking on this link :):) ❤️
Here are some of the classes I recently took on Skillshare that made my photography skills a whole lot better:

How I edit photos
I use Lightroom. In Lightroom, you can organize your photos into different albums, create color presets that you can apply to all photos, and export all your pictures in one go. I've been editing my own images for 14 years now and there's really no editing software that's better than Lightroom 🙂
That's about it. If you have any more questions feel free to leave a comment below and I will be more then happy to answer them.